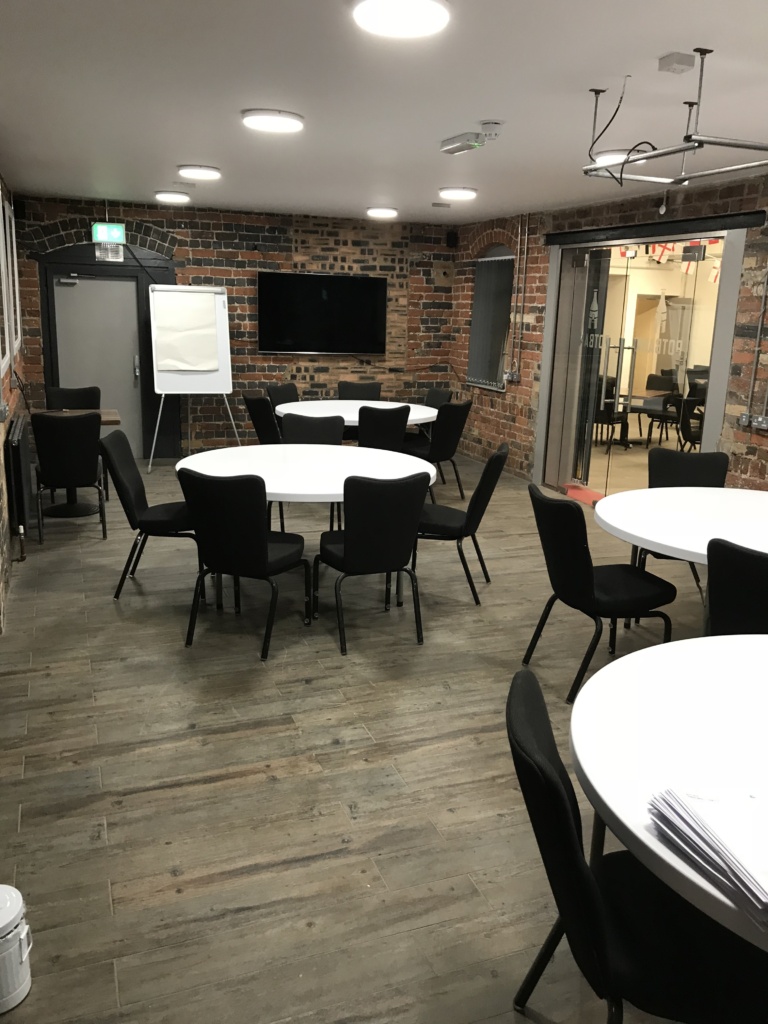 At Potbank there is a range of meeting, conferencing and seminar spaces available to suit your needs. You can enjoy the industrial heritage of the former Pottery Factory.
Room
Features/Capacity
1/2 day price (+VAT)
Full day price (+VAT)
Training
Room

Ideal for private meetings and training for up to 25 people. The room has a private disabled toilet.
£140.00
£200.00
Atrium
Ideal for seminars/award ceremonies for up to 110 people seated. The space is equipped with a projector and large screen.
£200.00
£350.00
Meadows
Room
Ideal for large meetings/work shops/private dining for up to 40 people seated.
£200.00

£350.00
Pot
Room
Ideal for small meetings up to 16 people.
£90.00
£150.00
Room Set Up
We have a range of tables including 5ft round tables(6 people), 6ft round tables(8 people), trestle tables(6 people), and square tables (2-4 people).
Equipment
Please contact us for Equipment prices.
Refreshments
Basic self service water, tea and coffee can be supplied please inquire for more information.
Contact us
Please feel free to contact us with any questions. We look forward to being able to help.
Please email info@lymedalesuites.co.uk or call 01782 866719